Your Personalized Ceremony, performed for you on the Parkway, in your back yard, I am happy to travel to yoyrur cozy Cabin rental in the mountains or do it at the Bike Rally. I am happy to travel to your destination. Just the 2 of you or with 200 of your close Family and Friends. You will find it relaxed and easy to plan the celebration you want. Be a hero by surprising your love with a ride, weekend away and renewed commitment or elopement.

(828) 508-1911 E-Mail Rev Jacqui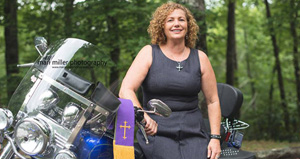 Clyde & Stacey Awesome ceremony. Will recommend her to everyone!
David & Cat I was honestly nervous to pick an officiant, I've been to many wedding where the service was a nightmare. I felt immediately at ease with Jacqui. Within just a few minutes over the phone, she felt more like a friend than someone you are considering hiring. It's more than just a job to her, she learns your family, and is there at every step of the process. She's helped me feel at ease when the stress felt overwhelming. She welcomed every crazy request that I had and helped keep my family comfortable as she directed the wedding. I had multiple people tell me it was the best wedding they had ever been to. One of my friends was so impressed they made sure to get her card for when they do their vow renewals. Every part of it was beautiful and personal to us, nothing cookie-cutter at all. I could honestly go on forever about how incredible it was. She is worth every penny and is there to help you with anything you may need. To this day I consider her a friend and I recommend her to anyone who wants someone who will truly care about you having everything you want on your wedding day.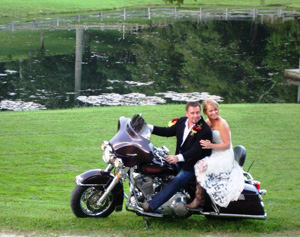 Reed & Julie We were really happy with the beautiful service that Jacqui provided. It was exactly what we wanted- intimate and simple and stress free. Rev Jacqui helped make the day relaxed and joyful.
Adam & Elizabeth Very friendly, professional and easy to work with. Our wedding ceremony was customized to exactly what we wanted. Rev. Jacqui arrived early and helped us get set up. After the ceremony, our marriage license was promptly sent to the courthouse and we had our official certificate in the mail when we arrived home from the honeymoon! Would definitely recommend!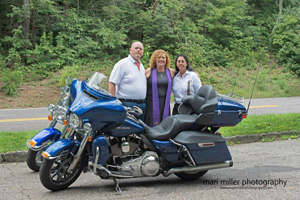 Ricky & Amy Rev. Jacqui is amazing. Everyone who witnessed our ceremony said the same thing; "it was the best ceremony they have ever seen!" Rev. Jacqui's true love for what she does and who she is shines through brightly. My lovely wife and I are truly thankful to have met Rev. Jacqui and feel blessed for the beautiful part she played in our magical day. She felt like she was part of the family. My wife, Amy, and I would highly recommend her for your wedding needs. You will feel her passion and loving spirit from the first time you talk with her until the time she performs your ceremony. Blessings- Ricky and Amy Roberts.


Specializing in Many Loving Services since 1994
* Large or Small Intimate Weddings
* Elopements
*Vow Renewals
* Second Marriages
* Baby Baptism or Child Blessing
* Memorial Services